Is licorice root extract safe for poultry and livestock feed?
Licorice is known for its excellent detoxifying, anti-inflammatory and antimicrobial properties, it has a long history in Traditional Chinese Medicine for skin whitening and digestive problems and menopausal symptoms due to its distinctive flavor and aroma. Nowadays, licorice extract has shown promising as a natural feed additive for livestock and poultry. As one of the feed additives to replace chemical antibiotics, licorice extract is also gradually gaining recognition. It has been proved that adding licorice extract to the diet can improve the growth and production performance, and improve the antiviral, antioxidant and anti-inflammatory ability of livestock and poultry.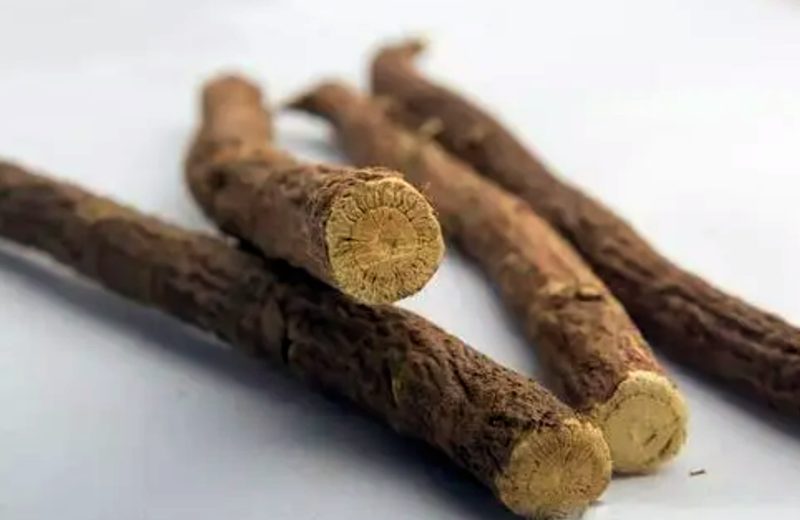 What is licorice root extract?
Licorice is a perennial herb in the leguminous family native to Central Europe, the Mediterranean region and Asia, and its roots and stems can be used as medicine. Licorice extract is extracted and concentrated from the natural medicinal plant, purified by centrifugation and processed by caterpillar spray drying into solid powder. Extracts from Glycyrrhiza uralensis, Glycyrrhiza inflata and Glycyrrhiza glabra, can be used for animal feeding, they are rich in glycyrrhizin, glycyrrhiza acid, glycyrrhiza saponin and other components. It has strong effects on immune regulation, antiviral, anti-inflammatory, liver protection and detoxification, antitussive and expectorant, antibacterial and so on.
The benefits of licorice root extract for poultry and livestock
Immunomodulation
Studies have found that licorice has an adrenal corticosteroid-like effect, thereby enhancing the immunity of animals, regulating the immune function of the body, improving the resistance to disease and speeding up the recovery after disease, but also reduce stress response. The experimental data showed that adding licorice crude extract powder to pig diet had obvious appetite and disease resistance. The stress reaction decreased by 18.92%, the incidence of dysentery decreased by 14.29% and the survival rate increased by 7.14%. At the same time, it has good antibacterial effect on staphylococcus, Escherichia coli, typhoid bacillus, mycoplasma, streptococcus and so on have inhibitory effect. Five days before and after immunizing pigs, adding licorice crude extract in water or mix (400 grams per ton of feed) can activate various immune organs in pigs, accelerate the production of vaccine antibodies, and shorten the immune blank period.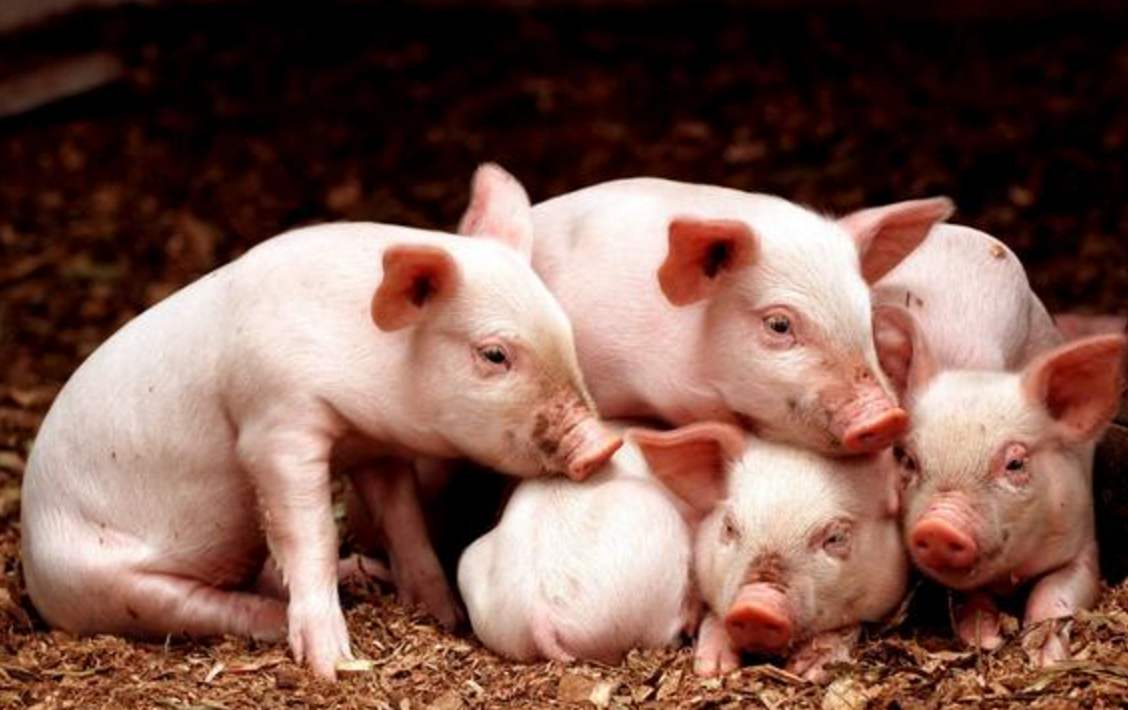 Support gastrointestinal health
Licorice extract has long been used to relieve pain and discomfort caused by stomach ulcers, and to reduce symptoms caused by intestinal inflammation, such as diarrhea and abdominal pain. This is because glycyrrhizin has anti-inflammatory effects, can reduce the sensitivity of the animal body to external stimuli, reduce inflammation, in addition, it also has an antibacterial effect, can inhibit the growth and reproduction of pathogenic microorganisms in the animal body, and maintain intestinal health.
Antiviral & Antibacterial
Licorice root crude extract has become the preferred natural additive to combat viral diseases in livestock and poultry and has no toxic side effects, and its efficacy has also been recognized by breeding. Clinical applications against the blue ear disease virus, circovirus, infectious bronchitis virus, infectious laryngotracheitis virus and so on have achieved satisfactory results. After adding licorice root extract (400 grams per ton of feed) to the drinking water of sick pigs for about 7 days in the course of disease, the drinking water of sick pigs with licorice crude extract can increase the cure rate by 33% and recover faster than the control group.
Improves hair and skin quality 
Licorice has strong anti-inflammatory activity, similar to the effect of deoxycorticosterone, has an obvious effect on the symptoms of adrenal cortical dysfunction, can promote the formation and secretion of stomach mucus, and prolong the life of epithelial cells. It can effectively improve hair quality and skin quality. Comparing the hair quality and skin color of broilers with licorice powder, it was found that the feathers of chickens fed licorice powder were shiny and shiny.
Glycyrrhiza crude extract has a remarkable detoxification effect on mildew feed poisoning and long-term chemical drug poisoning commonly seen in clinic. After adding licorice crude extract to drinking water for 7 days, the symptoms of eye conjunctiva redness and yellow or brown tears caused by liver damage caused by mycotoxin poisoning in pigs were obviously found to disappear.
Improve growth performance
The addition of licorice extract in feed can effectively promote the growth performance of animals. The results showed that adding licorice extract powder to feed could significantly increase the average daily gain of pigs, reduce the feed-to-gain ratio, and prove its growth-promoting effect from the metabolic level. Licorice extract also has an obvious feeding effect, the use of licorice extract in more than 150 pounds of fattening pig farms, 400 grams per ton of mix, can significantly increase feed intake, the pig herd is in good condition, and can be about 10 days in advance of fattened stock. In addition, licorice protein also has anti-inflammatory and detoxification functions and is used in combination with other feeds and is used in livestock, poultry and aquaculture.
In conclusion, as a natural and safe feed additive, licorice extract can effectively provide the energy and nutrition required by animals, promote growth and development, improve the taste and flavor, and increase the feed intake of animals. In addition, it can also improve the immunity of animals, enhance disease resistance, reduce the incidence of disease, and improve meat quality, animal husbandry and green agriculture are of great significance.